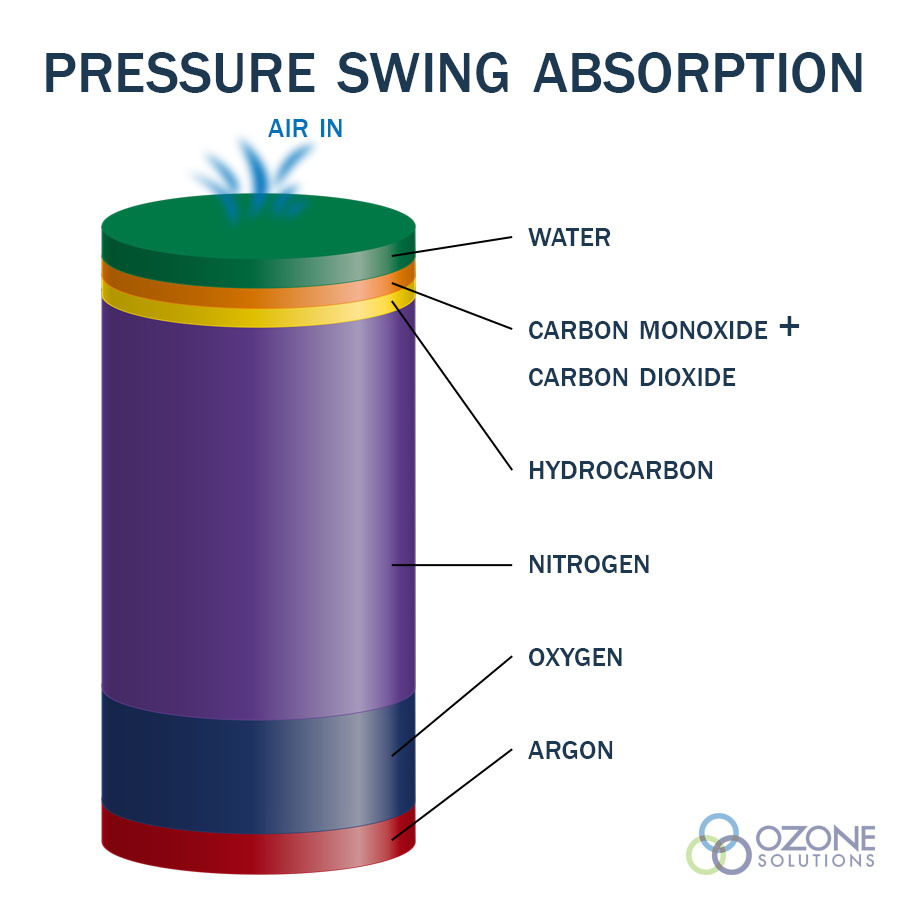 Pressure Swing Absorption
The characteristic of molecular sieve crystals to deferentially adsorb the gases comprising air, make oxygen concentration possible in devices of small-scale and modest power consumption. The efficiency of the process is promoted under conditions of higher pressure, lower temperature and higher concentrations of the gases to be adsorbed.
As air flows through a column (or bed) of molecular sieve, the component gases it contains are adsorbed and stratified in the order of their relative affinity to the molecular sieve material.
The process may continue until the next to last gas component stratifies near the end of the bed. Once the full bed length is used, the bed must be regenerated by desorbing (or purging) the adsorbed gases. Purging is accomplished by reducing the pressure in the bed and back-flushing with some of the concentrated gas product. Adsorption and desorption are completely reversible processes and can be carried out indefinitely. If properly cycled through the adsorb-desorb process, molecular sieve beds never "wear out" or become "clogged."