Ozone in the Food Industry
Use ozone to disinfect stored food for unprecedented pathogen destruction. Turn-key systems allow easy ozone integration.
Advantages of Using Ozone
The most powerful oxidizer available
Environmentally friendly
No chemical storage required
Three-thousand times more germicidal than chlorine
Instant pathogen destruction
No harmful chemical residual
Ozone in the Food Industry
Because ozone is a safe, powerful disinfectant, it can be used to control biological growth of unwanted organisms in products and equipment used in the food processing industries. Ozone is particularly suited to the food industry because of its ability to disinfect microorganisms without adding chemical by-products to the food being treated, or to the food processing water or atmosphere in which food is stored.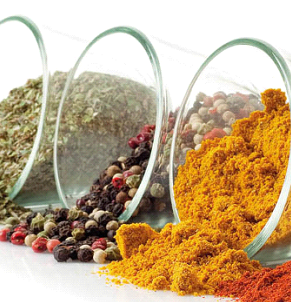 In aqueous solutions, ozone can be used to disinfect equipment, process water and many foods. In gaseous form, ozone can act as a preservative for certain food products and can also sanitize food packaging materials. Some products currently being preserved with ozone include eggs during cold storage, fresh fruits and vegetables, and fresh fish.
Until recently, the food processing industry limited its use of ozone mainly to the treatment of bottled water and wastewater because ozone was not approved by the FDA for food applications. Recent actions, however, have cleared away some major barriers to wider applications of ozone. In 1997, through efforts of the Electric Power Research Institute (EPRI), the FDA granted ozone with the status of "Generally Recognized As Safe" (GRAS) as a sanitizer and disinfectant for foods. EPRI accomplished these following guidelines set forth by the FDA. The process involved assembling a panel of experts on food, toxicology and ozone to evaluate scientific and historic information on the use of ozone in food processing. The panel affirmed GRAS classification for ozone "as a sanitizer or disinfectant for foods when used at levels and by methods of application consistent with Good Manufacturing Practices." The FDA does not have to reaffirm the GRAS classification and food processors are now free to use ozone for sanitation or disinfection.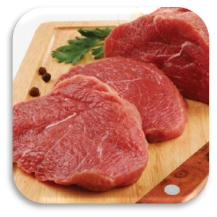 The GRAS classification for ozone was announced within a few months of the passage of a new Federal law which, for the first time, limits the presence of E. coli and Salmonella on meat and poultry. The timing of the GRAS classification is advantageous because ozone is particularly effective in inactivating these infectious agents.
Food processors and beverage manufacturers consume billions of gallons of water daily for food handling, washing, processing, cooking and for cleaning equipment. All of this water must be free of contaminants. Even before ozone received GRAS status, the food and beverage industry had begun to recognize its potential as a disinfectant and as an alternative to chlorine, which traditionally has been used to treat food processing water. This is because ozone eliminates a problem associated with chlorine disinfection - the potential for the build-up of toxic residues of chlorine and chlorinated by-products in water that has been treated more than once.
Ozone is rapidly gaining acceptance as an alternative to chlorine for disinfection. Why? Because it works!
Antimicrobial Effects of Ozonated Water Against Generic E.coli on Swine
Significant reduction of
E.coli
can be achieved with ozone using the proper dosage and exposure time.
Historical Timeline
| Date | Event |
| --- | --- |
| August 13, 1999 | FDA issues 21CFR Part 173.368 giving ozone GRAS approval for use on all meat and poultry products |
| December 23, 1999 | FSIS published final rule approving the use of ozone in meat and poultry products |
| December 17, 2002 | USDA issues FSIS Directive 7120.1 naming ozone a 'Safe and Suitable Ingredient Used in the Production of Meat and Poultry Products' |
Extended Benefits of Ozone
Higher levels of ozone can be used before altering the taste or appearance of the produce
Ozone improves taste and appearance over the use of chlorination alone: Better Quality Produce
Ozone lowers counts of spoilage microorganisms in wash water and on produce surface: Longer Shelf Life
Ozone keeps wash water cleaner longer: Less Water Usage
An ozone treatment is capable of destroying pesticides and chemical residues in wash water and on produce
Eliminate chlorine from a process: No THM's or other chlorinated by-products
Implementing ozone reduces the risk of cross-contamination of pathogens
Ozone leaves no chemical residue: No Final Rinse - Less Water Usage
An ozone system mitigates the need for storage, handling, use and disposal of chemical sanitation agents
In some situations, ozone reduces contamination in discharge water: Lower Cost Waste Water Disposal
Ozone is natural and chemical free allowing the use of ozone in organic food production and processing
Ozone is Approved for Use with Food.
The USDA and FDA have approved ozone as an antimicrobial agent for use with food processing. With regulatory approval, ozone has become a great option for cost-effectively disinfecting food.

Ozone in Food Processing Applications
Past Experience, Future Potential and Regulatory Issues
The recent stories of food contamination reported in the media serve to highlight the need for the food industry in the United States to seek better, more effective methods of ensuring the safety of food products.
Ozone Applications for Food Products and Processing
Fruit and Vegetable WashingSeafood Processing and Aquaculture
Ozone and its Effects on PathogensGo To Page
USDA and FDA Ozone Regulations