UV Ozone Analyzer Repair for All Major Brands
UV-based ozone analyzers are used for many different applications and in many different environments; due to their reliability, stability and accuracy. However, even ozone analyzers sometimes encounter failures that need to be addressed. This might be caused by age, accident and/or environment - but rest assured, Ozone Solutions has the skills, facilities and equipment necessary to troubleshoot your device, determine the ultimate cause of the failure and bring it back to within normal operating parameters.
Support
If you are having trouble with your ozone analyzer, the monitoring department at Ozone Solutions is always happy to listen to the problems you are having and do our best to solve them over the phone. If it can be determined that a change of settings or a simple part replacement can resolve your issue on-site, that is usually the fastest way to get you up and running again. If we determine that the problem is not simple enough to be solved on-site, we will move on to the next step and have the analyzer sent in for service. Having trouble with your analyzer right now? Call 712.439.6880 or email the Monitors Department via [email protected] to get started today!
Troubleshooting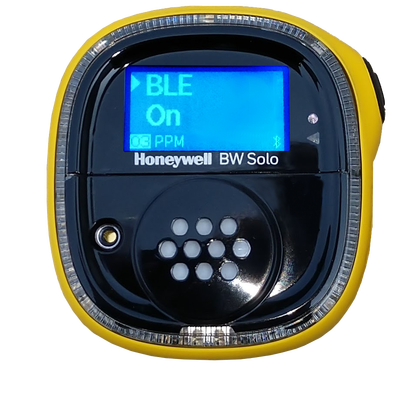 If our technicians are unable to walk you through a fix over the phone or send you a simple component to solve your problems, the next step is to send the ozone analyzer in to be serviced at our facility. Upon arriving at Ozone Solutions, analyzers are received and brought to our lab for warm-up. After warming up (or if the machine is non-functional), the troubleshooting process begins and quickly narrows down the part or parts that are at fault. If the machine needs to be flushed or cleaned, this is done prior to any troubleshooting work.
Low Cost
Once the necessary parts have been determined for your repair, you will be contacted with an estimate detailing the expected cost. Part cost will vary depending on brand and function, but will be detailed on the estimate. All repair costs are sent to the customer for approval prior to the work being done - so you know beforehand what your expenses will be. If you should decide to not proceed with the repair, you are only billed our flat $50 diagnostic fee.
Calibration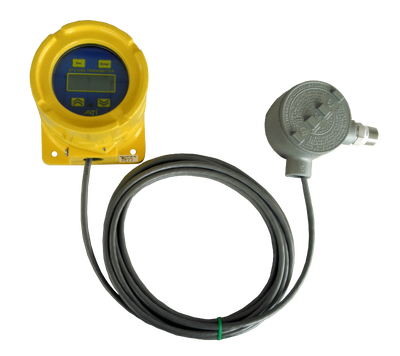 After repair, all UV Ozone Analyzers are warmed up and go through our standard calibration process. Calibration is necessary since replacement of components can lead to slight changes in device readings. These changes need to be accounted for prior to putting the equipment back into service. Calibrations are NIST-traceable and result in NIST-traceable calibration certificates that are sent back along with the device. Click here for more details on our ozone analyzer calibration process.
NIST Traceable Calibration
All of our calibrations are NIST traceable and come with a calibration certificate for your files. Our comparison standards and ozone calibrators are based on a NIST traceable transfer standard that is calibrated every 6 months. The calibration certificate includes customer information, device information, standards information, environmental testing conditions, as-received data for the device and final data for the device. Further data can be added, if necessary, to meet your regulatory requirements. E-mail us for a sample copy.
Ozone Analyzer Assessment
Prior to calibration, all analyzers are inspected for problems and warmed up for a minimum of 12 hours, then readings are taken to establish "As Received" data. They are then cleaned (internal and external) and flushed to eliminate residue that may interfere with readings. All device functions are checked for proper operation prior to calibration service.
Controlled Environment
Our calibration lab is an enclosed environment that allows us to monitor and control our testing environment. In addition, the use of controlled chambers and high-end ozone calibrators allow for calibration at stable ozone levels.
Analyzer Repair
If our analyzer assessment and calibration process reveals any components that are failed (or are otherwise outside of standard operating specifications,) then those components will need to be replaced before calibration can proceed. In those instances, the customer is notified and a repair estimate is sent for approval prior to that work being performed. See our Ozone Analyzer Repair page for further details.
Brands Serviced:
API-Teledyne
EcoSensors
2B Technologies
In USA
Anseros
Dasibi
Aeroqual
Wedeco
And More
Turnaround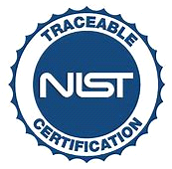 The Monitor Department at Ozone Solutions takes pride in providing service and ozone analyzer repairs as quickly and effectively as possible. Depending on parts availability, we aim for a 2 week turn-around on all of our ozone analyzer repairs. If any delays are expected due to parts, this is usually known within the first few days of service and is often indicated on your repair estimate. If the time-frame for the repair does not suit your schedule, we have ozone analyzers available for rent which can keep you up and running while your equipment is being serviced.
Ozone analyzers (ozone monitors based on the UV absorption method of measurement) should be calibrated annually to maintain proper accuracy. Ozone Solutions has sold and serviced ozone analyzers for nearly a decade and can calibrate your UV analyzer at our full service repair and calibration facility in Hull, Iowa.
AVAILABLE RESOURCES